How to choose the perfect shoes for your outfit?
You have decided to change a little bit your look but you do not know which pair of shoes to associate with to have the perfect match?
Here are 4 looks associated with 4 different pairs of shoes @Eram_shoes to give you some inspiration:
Comment choisir les chaussures parfaites pour votre outfit?
Vous avez décidé de changer un peu de look mais vous ne savez pas quelle paire de chaussure y associer pour avoir le perfect match?
Voici 4 looks associés à 4 paires de chaussures @Eram_shoes différentes pour vous donner de l'inspiration :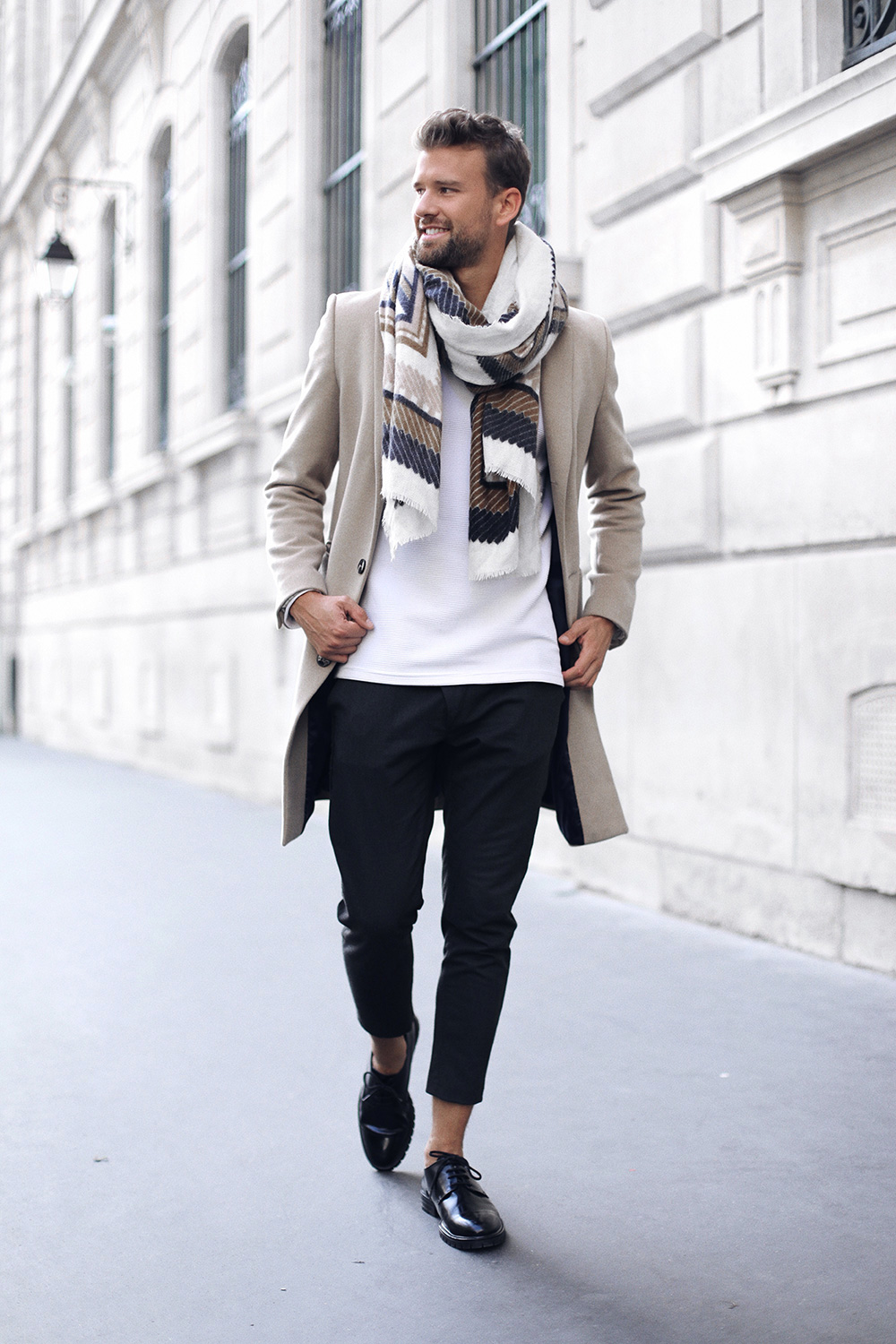 Let's start with one of my favorite look, super simple and elegant :
Long Beige trench with white minimalist sweater, dark grey Cropped chino pants and a beautiful scarf that mix of theses tones on a Aztec pattern.
I choose the "Derby noir Cuir à semelle crantée" from @Eram_shoes to match with this outfit.
Commençons par l'un de mes looks préférés, super simple et élégant:
Un long trench Beige avec un pull minimaliste blanc, un pantalon chino court gris foncé et une belle écharpe qui mélange des tons de la tenue sous forme de motifs aztèques.
J'ai choisi les "Derby noir Cuir à semelle crantée" de @Eram_shoes pour matcher avec cette tenue.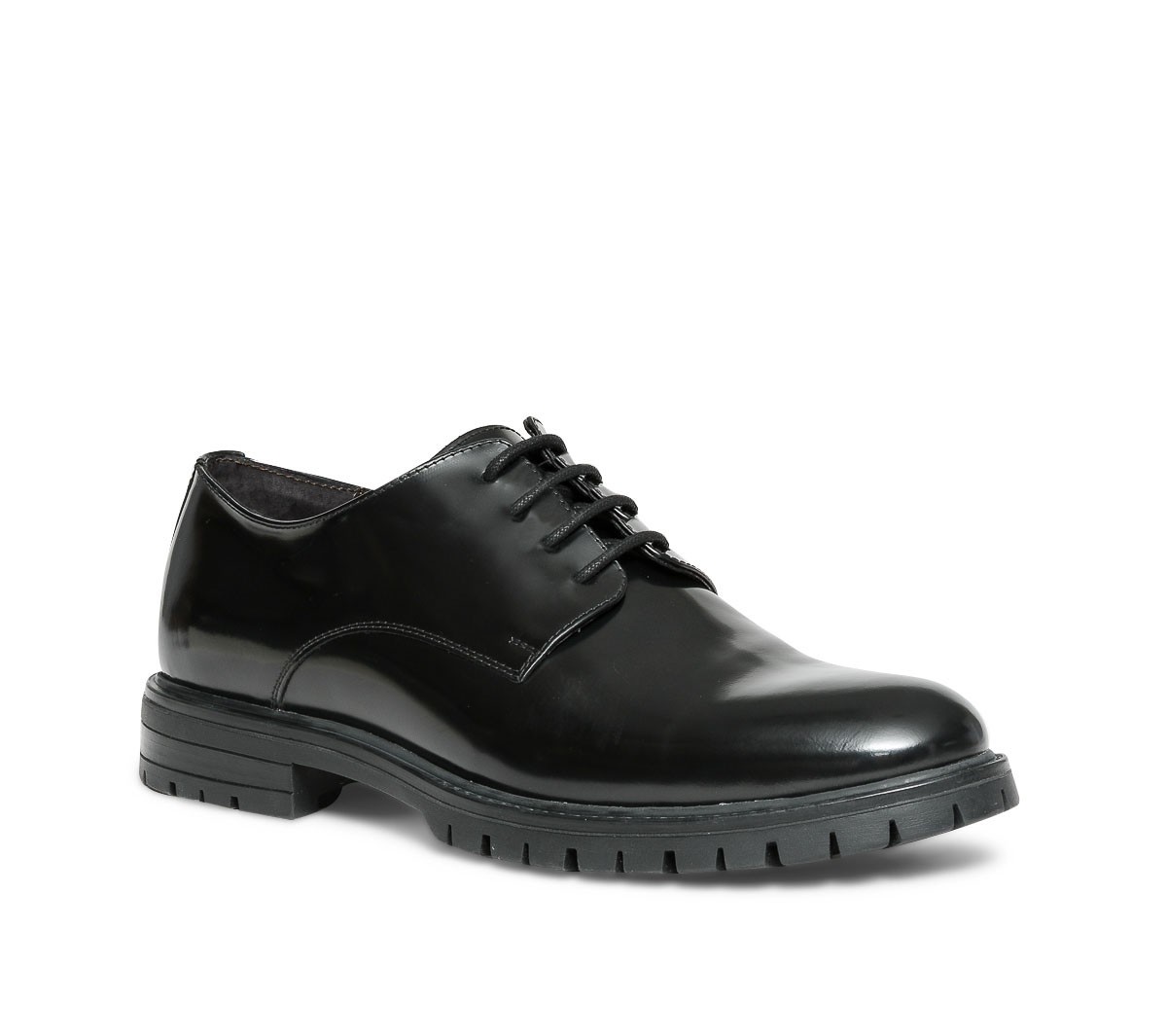 They match perfectly with the look because they bring a more "fashion" and "bold" side with this big sole, I really like it! 🙂
Cela correspond parfaitement au look car elles apportent un côté plus "fashion" et "assumé" avec cette grosse semelle, j'aime beaucoup! 🙂
_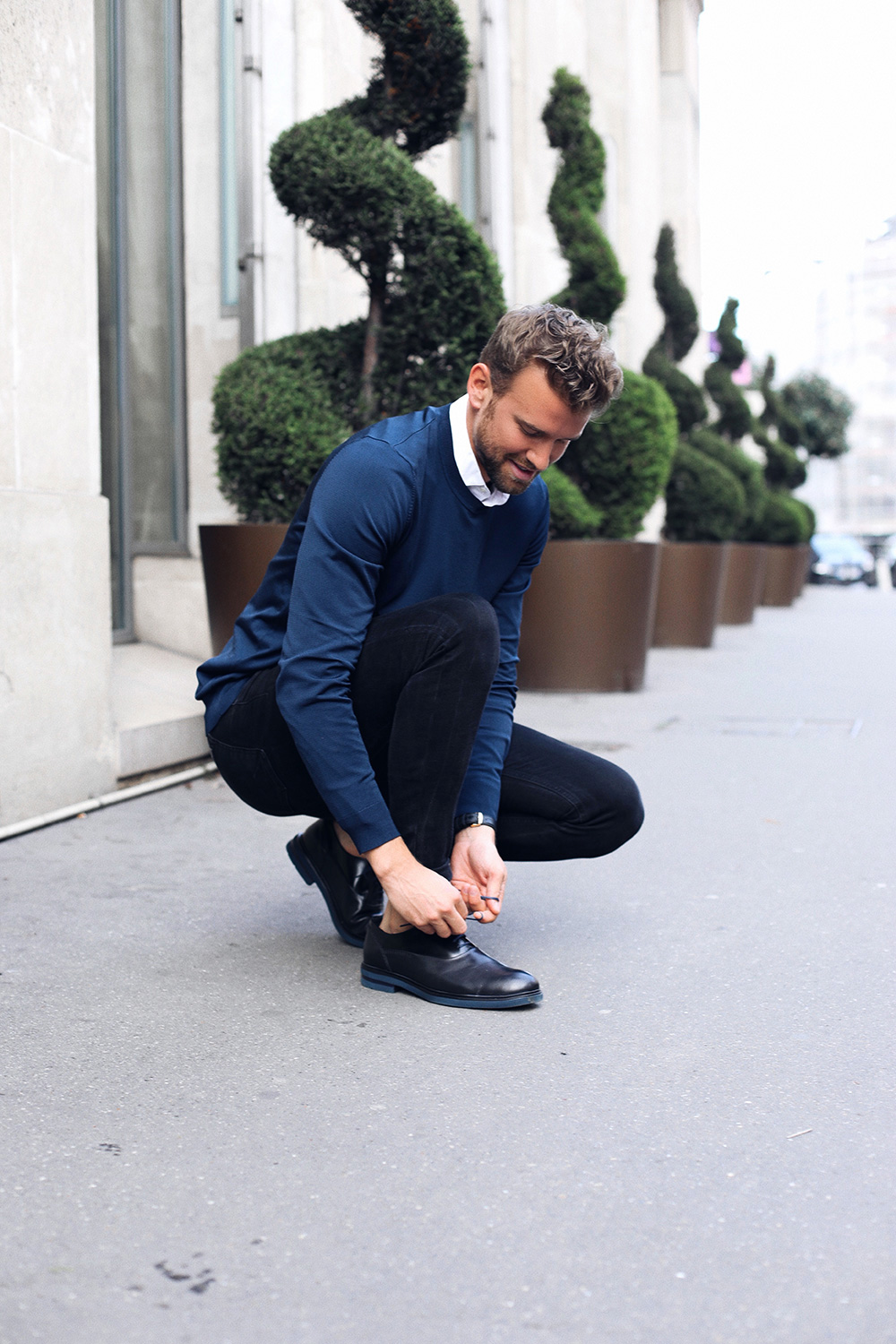 The second look is also super classy and elegant with a simple dark blue cachemire pullover, white shirt and black jean.
I decided to mix it with the "Richelieu Noir Cuir" from @Eram_shoes.
Le deuxième look est aussi très chic et élégant avec un simple pull en cachemire bleu foncé, une chemise blanche et un jean noir.
J'ai décidé d'y associé les "Richelieu Noir Cuir" de @Eram_shoes.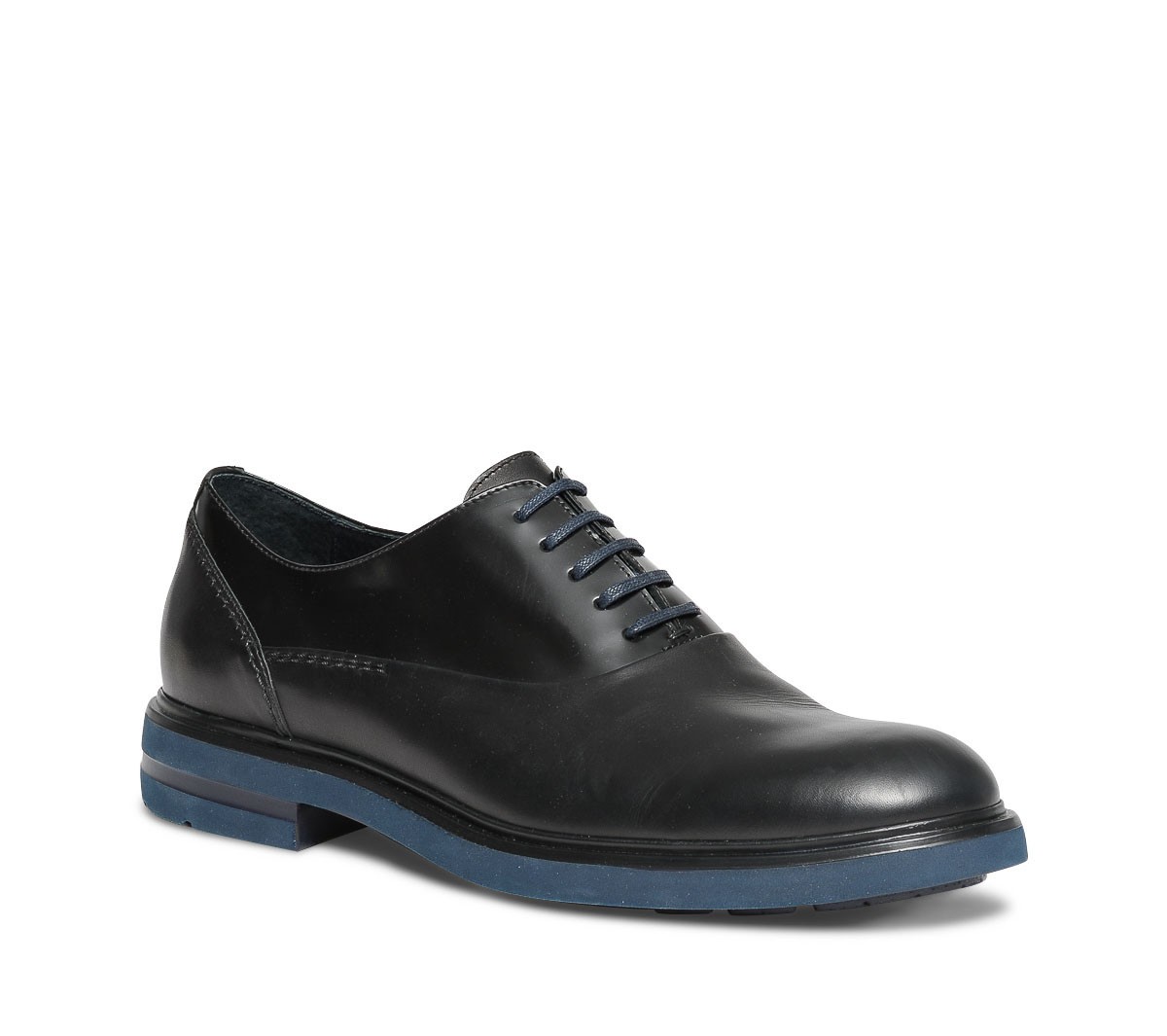 I like this shoes because the are super minimalist and elegant first and then you see the color detail at the sole side that fit perfectly with the dark blue-black outfit ! Always keep in mind that everything is about details and color match!
J'aime ces chaussures parce qu'elles sont super minimalistes et élégantes d'abord et ensuite vous remarquez les détails de couleur sur le côté de la semelle qui correspondent parfaitement à la tenue bleu foncé-noir! Toujours garder à l'esprit que tout est dans les détails et les rappels de couleurs!
_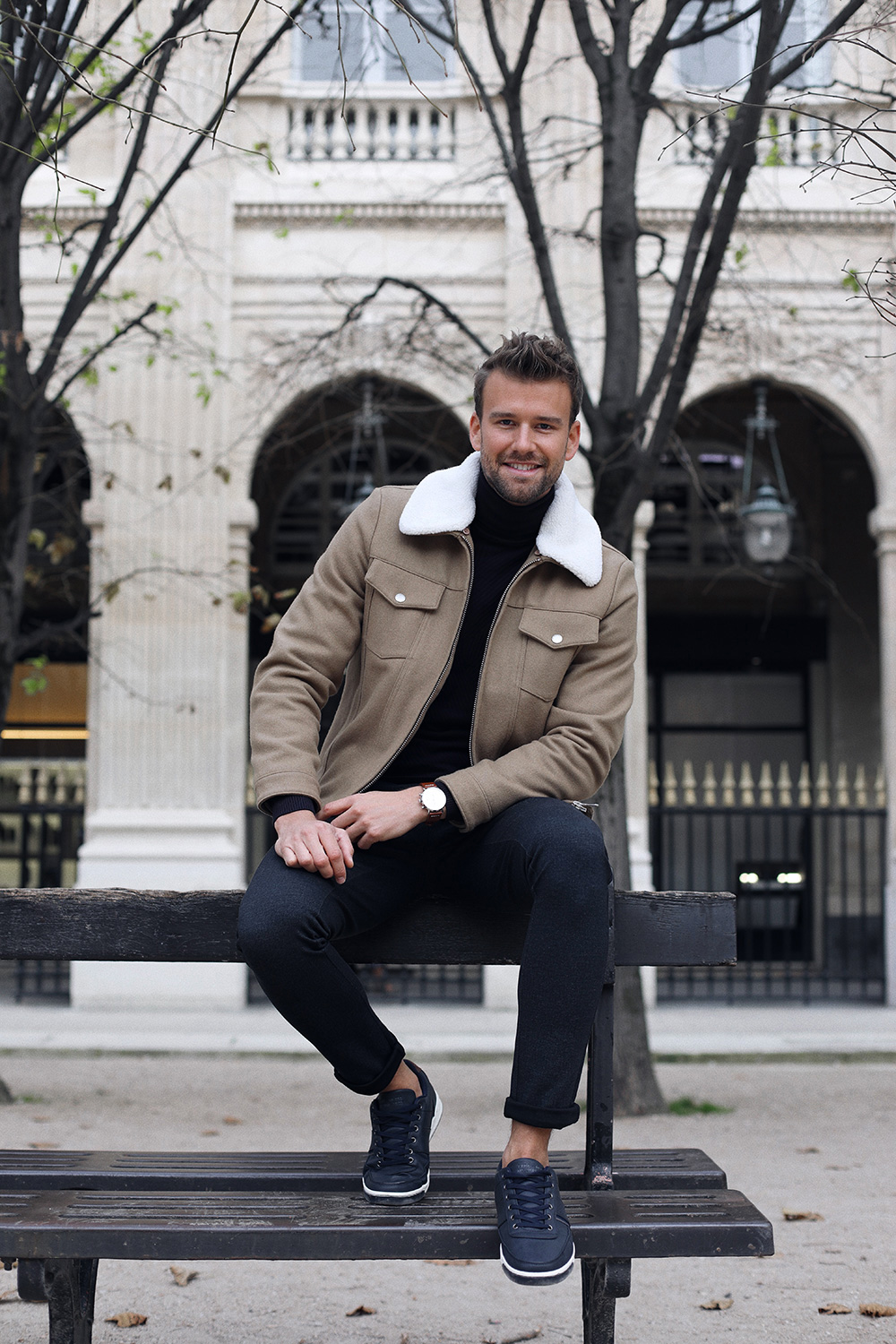 The 3rd look is more casual with this beige jacket with a mutton Sherpa collar. It comes with a blue turtleneck and a dark blue chino or jean.
I decided to mix it with the "Tennis bleu navy" de @Eram_shoes to be in relation with this more relaxed look that would be perfect for a week end in the countryside in autumn for example.
Le troisième look est plus décontracté avec cette veste beige avec un col Sherpa en mouton. Je l'ai associé à un col roulé bleu et un chino ou un jean bleu foncé.
J'ai décidé de compléter le look avec les "Tennis bleu marine" de @Eram_shoes pour être en concordance avec ce look plus décontracté qui serait parfait pour un week end à la campagne en automne par exemple.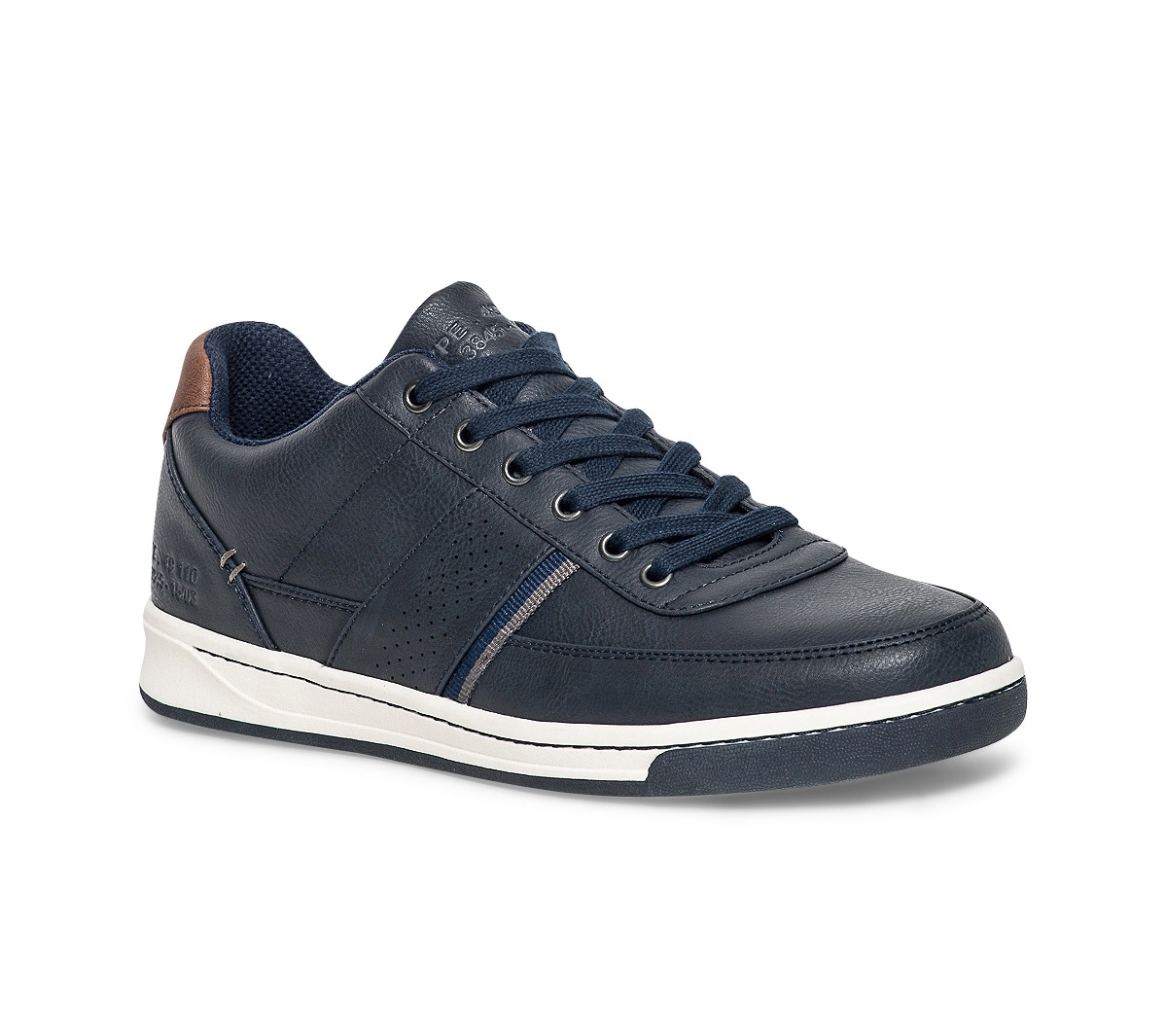 They are super comfy and i like the brown detail at the back which fits perfectly with the beige of the jacket!
Elles sont très confortables et j'aime le détail marron à l'arrière qui s'associe parfaitement au beige de la veste!
_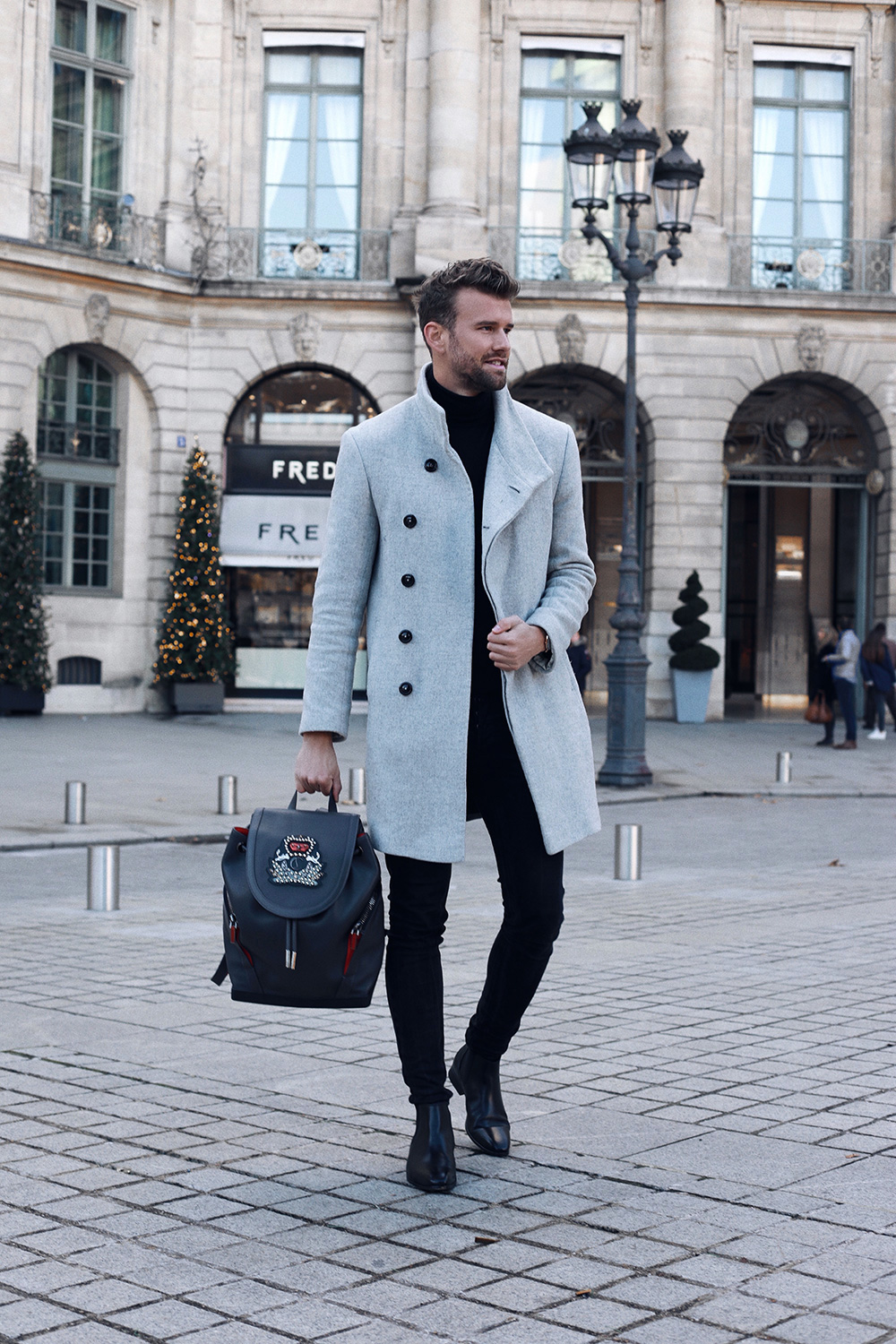 The last outfit is more "Rock". It is a complete black outfit with a black turtleneck and a black skinny jean. It comes with a long grey coat with asymmetric collar and one of my fav' backpack : the Explorafunk from @Louboutinhomme.
The "black chelsea boots" de @Eram_shoes are perfect for this outfit!
La dernière tenue est plus "Rock". C'est une tenue noire complète avec un col roulé noir et un jean skinny noir. J'y ai associé un long manteau gris avec col asymétrique et un sac à dos favori : l'Explorafunk de @Louboutinhomme.
Les "boots chelsea noires" de @Eram_shoes sont parfaites pour cette tenue!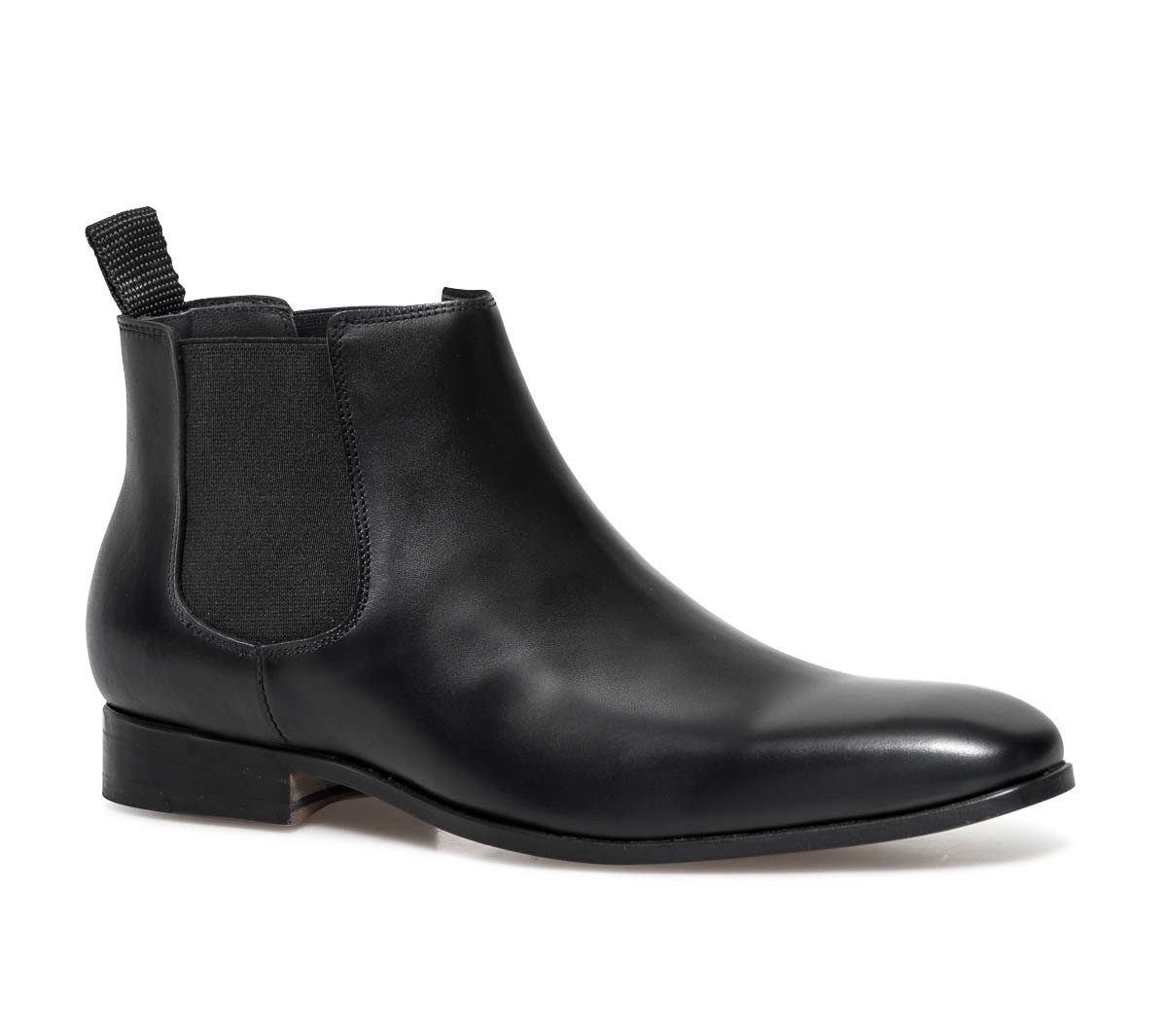 The chelsea boots are and iconic element of the 1960s in Britain, it is part of the mod scene and the rock culture! They fit perfectly with the metal pieces of the Louboutin Bag! Chelsea boots are always a good idea to my point of view and it is a must-have in every wardrobe ! 😉
Les bottines chelsea sont un élément emblématique des années 1960 en Grande Bretagne, elles font partie de la scène mod et de la culture rock! Elles matchent parfaitement avec les pièces métalliques du sac Louboutin! Les bottines Chelsea sont toujours une bonne alternative de mon point de vue et c'est un must-have de chaque garde-robe! 😉